Inspired By Excellence
The History of Scranton Mixed Martial Arts
The history of Scranton MMA is a many chaptered tale, and one that oddly enough began in Denver, Colorado. The martial arts world was forever altered when Royce Gracie in 1993 defeated three opponents in one night during the first ever Ultimate Fighting Championship in Denver. At 6'1", 180 pounds, the slight Gracie Jiu-Jitsu Fighter from Rio de Janeiro, Brazil shocked the world by defeating masters from discipline after discipline with relative ease! The viewers were in awe, including among them two brothers from Jessup, PA that made it a mission to seek out and learn this amazing art known as Gracie Jiu-Jitsu.
Less than one year later, brothers Steve and Mark Brunetti began training with the Gracie family. There were only two places to train during that time: Torrance, California and Philadelphia, Pennsylvania. The Brunettis made the commute from NEPA to Philadelphia, PA multiple times a week to train at the Gracie Academy. Steve and Mark studied with Royce and Rorian Gracie as well as the Grandmaster himself, Helio Gracie. The brothers spent 3 years training in Philadelphia until at the behest of Royce they opened a small academy in Jessup, PA. Thus in 1997, the Royce Gracie Jiu-Jitsu Network Northeastern Pennsylvania Chapter was born.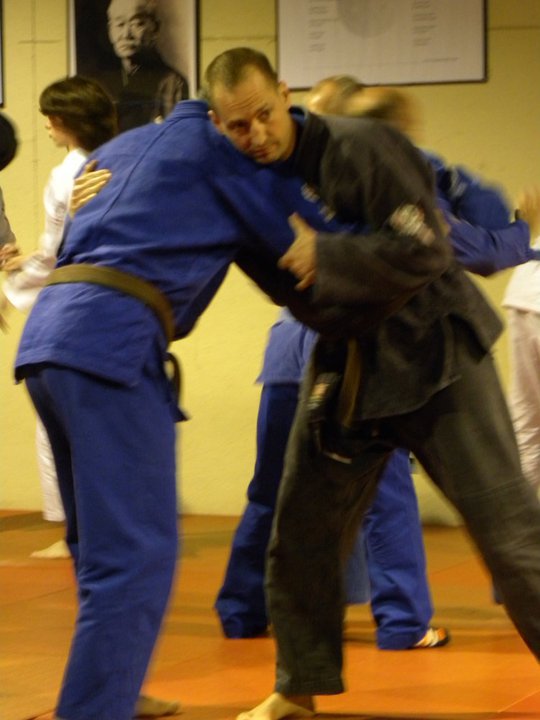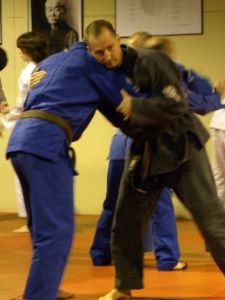 Early to Mid 90s
The infancy of the academy was an exciting time! Many curious martial artists came to train at the newly forged training center. Among the Brunettis' first students was Steve Polito, a life long martial artist fresh out of high school. Over the next several years the student-teacher relationship flourished into a bond of friendship, brotherhood, and family. Steve continued to train in Gracie Jiu-Jitsu and Muay Thai becoming an expert in both theory and technique. Steve still trains and instructs with unmatched integrity, loyalty, and love for martial arts.
In the mid 1990's Tom McGuire and Tim Muenkel were freshmen in college at The University of Scranton. Tom, already an accomplished Judoka began instructing Tim in the art of Judo. Tom and Tim had already attained the rank of Shodan by 2005 and were well known and respected competitors on a national level in the Judo world. In that year, Tim, an active service Marine deployed overseas. This deployment forced Tom to seek out new training partners and he started training Gracie Jiu Jitsu in order to improve upon his ground game and find the areas best grapplers to train with. At this point Tom had a goal of opening a full time academy and when introduced to the Brunetti brothers and Steve Polito, he realized they all had a very similar goal.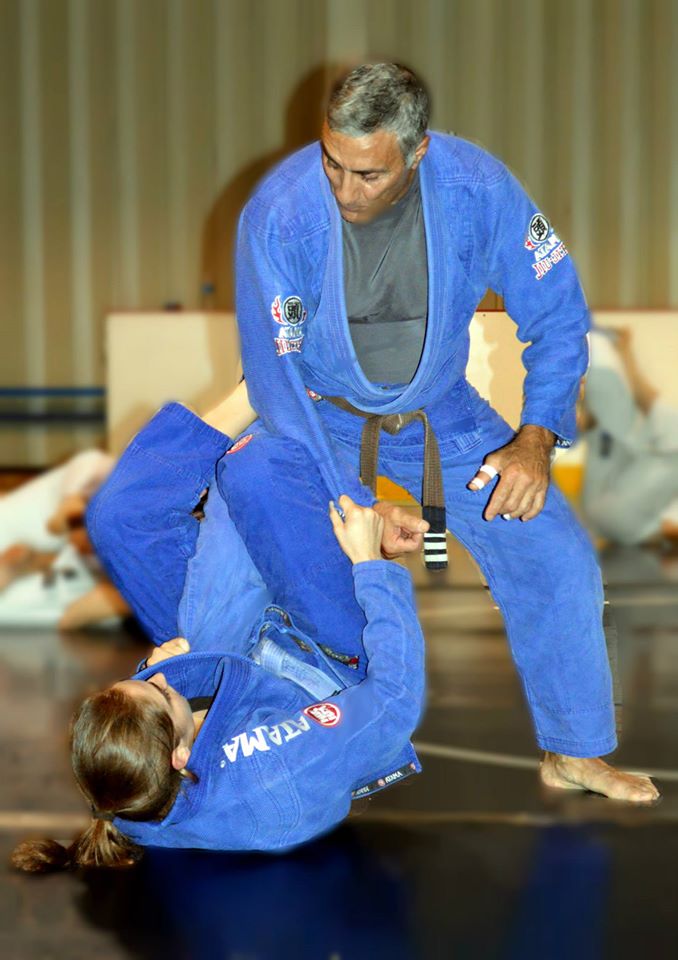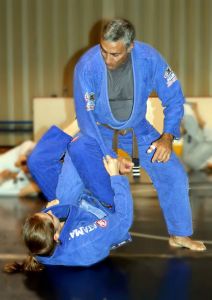 Things Started Really Moving
In a short time they were thick as thieves and working collectively towards the vision of a full-time academy. In 2006 they opened their first location on MullBerry St in Scranton Pa. With the experienced staff of instructors and vastly talented number of young students, the academy quickly became the most dominant competition team in NEPA. The journey, however -to the surprise of everyone involved was not yet complete!
In 2008, by the time Tim returned from deployment, this new incarnation of the Gracie Network Chapter was firmly rooted and growing strong. However, a new evolution was about to incur, while overseas Tim began training, coaching, and studying the most elite fitness regimens. Seizing upon this opportunity competitors and non-competitors alike began strength and conditioning training with Tim.
The Present
After 15 years, the perfect storm had finally formed! And just like a perfect storm, the old was washed away to make way for the new. Out of the ashes of their first two locations, a new academy was born! In July of 2010, this team of martial artists forged Scranton Mixed Martial Arts. Their goal was collective and simple; through the focus of intensity, integrity, and enthusiasm develop each and every member into complete martial artists, body – mind -soul.
Today those same goals continue to be worked for under the leadership of Tom McGuire and Frank Alogna. Frank, a long time student of the academy throughout its different locations, assumed the role of head Jiu Jitsu Instructor and Co-Owner in 2014. In partnership with Tom, Co-Owner and Judo Instructor, they have brought on board some of the area's most accomplished martial artists as full time instructors. Steve Wilson, former professional mixed martial artist oversees the MMA and Striking programs.
Original instructors, including Steve Brunetti, Dominic Passaniti, and Steve Polito, have remained with the academy to share the knowledge they've gained over the years. Scranton MMA has also trained up some of the best instructors in the area and continues to do so. The blend of old and new knowledge and different martial arts styles has created an environment tailor made for the development of complete martial artists.
Why Choose Scranton Mixed Martial Arts
Our gym is located in Dunmore Pennsylvania and we serve the surrounding area. We offer group and private training to anyone interested in Judo, Muay Thai, Boxing, MMA, and Jiu-Jitsu. Whether it is personal protection or a challenging level of physical training, Scranton MMA is the perfect environment to start your journey today!
Join With The
Free Trial

Offer

! We Offer A Safe, Fun, And Clean Environment To Learn Mixed Martial Arts.
Simply Enter Your Name And Email In The Boxes & Learn How To Get Started 100% Risk-Free.