Muay Thai
Muay Thai (Thai Boxing) is a form of hard martial art practiced in large parts of the world, including Thailand and other Southeast Asian countries. The art is similar to others in Southeast Asia such as pradal serey in Cambodia, lethwei in Myanmar, tomoi in Malaysia, and Lao boxing in Laos. Muay Thai has a long history in Thailand and is the country's national sport. Traditional Muay Thai practiced today varies significantly from the ancient art muay boran and uses kicks and punches in a ring with gloves similar to those used in Western boxing. Muay Thai is referred to as "The Art of Eight Limbs", as the hands, shins, elbows, and knees are all used extensively in this art. A practitioner of Muay Thai ("nak muay") thus has the ability to execute strikes using eight "points of contact," as opposed to "two points" (fists) in Western boxing and "four points" (fists, feet) used in the primarily sport-oriented forms of martial arts.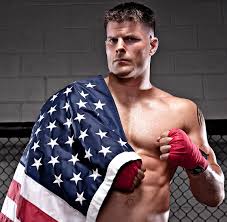 Scranton MMA is by far the most technical and comprehensive Mixed Martial Arts school in Northeast Pennsylvania. I have trained and taught seminars there for over four years and personally know each instructor. Whether the training is for you or your child, Scranton MMA should be your first choice.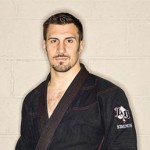 What a great MMA school! These guys have everything: Royce Gracie Jiu-Jitsu, MMA, Muay Thai, and Judo! The school is HUGE!!! It has everything that you need: A Boxing Ring, 1000's of sq ft of mats, MMA cage… and a full CrossFit center. What more could you ask for?
Scranton MMA has impacted the lives of my family in many ways. Whether it be jiu-jitsu for my son, judo for my husband or crossfit for me, there is something here for us all. The training, knowledge and relationships that we take away from this place are truly irreplaceable. If the best is what you want than Scranton MMA is where you need to be.
Simply The best MMA facility in Northeast PA. All instructors are extremely knowledgeable, easily approachable, and always willing to go above and beyond to help students achieve their goals! people enter the martial arts for a variety of different reasons whether is to just learn as a hobby, specifically for self defense,to get in shape, or to become a professional Mixed Martial artist, Scranton MMA has got you covered. If your going to train at Martial arts in NEPA, Scranton MMA is hands down your best choice!
Scranton MMA is the ONLY place in Ne Pennsylvania to train in mixed martial arts. The instructors are all accomplished martial artists and highly experienced as trainers as well.
Best school in NEPA for all things MMA, Jiu Jitsu, Judo, Boxing, Crossfit, Muay Thai. My family all go from 4years old and up great instructors and great friends. Come check it out!" – Dave Leslie – Father
Join With The
33 Day Free Offer!

We Offer A Safe, Fun, And Clean Environment To Learn Mixed Martial Arts.
Simply Enter Your Name And Email In The Boxes & Learn How To Get Started 100% Risk-Free.