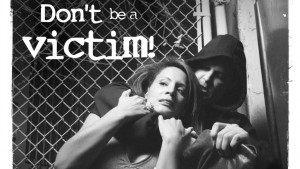 Scranton MMA is NEPA's leading expert on all things self defense and Untouchable! is no exception. This for women only course is the only program in NEPA that effectively addresses the physical and psychological strategies necessary to survive and escape at each phase of a sexual assault. Don't wait until the unthinkable happens, be proactive, be Untouchable! New classes begin January 14th, 2013. Classes will meet Mondays and Fridays at 9am and Tuesdays and Thursdays at 5pm! Call today to register 570-851 2987 or email us scrantonmma@gmail.com.
Be Armed With Technique 
At Scranton MMA we know that women's self-defense is not just a set of techniques; it's a state of mind, and it begins with the knowledge that you are worth defending. You have the power within you to defeat a sexual predator, and 
Untouchable!
 will bring it out of you. Regardless of your age or physical condition, you can defend yourself, and Untouchable! will give you the tools and the confidence to make it happen.
Be Armed With Knowledge
Sexual violence wears many different faces. Regardless of the form it takes you must remember one thing above all else; you are never responsible for the atrocity. No matter what you do, what you say, what you wear, you are not "asking for it". You are not at fault! To better understand the wide range of predatory violences we have included here a list of different classifications of rape and sexual violence, as well as other kinds of violence often associated with sexual violence.
 Stranger Rape
 Acquaintance Rape
 Sexual Violence
 Child Abuse / Child Sexual Abuse
 Dating & Domestic Violence
 Drug Facilitated Sexual Violence
 Hate Crimes
 Incest
 Partner Rape
 Sexual Harassment
 Stalking
The Realities Of Sexual Crimes
 Every 2 minutes in the U.S a sexual assault occurs
 1 in 6 women in the U.S. will be the target of a sexual assault at some point in her life
 44% of victims are under age 18; 80% of victims are under the age of 30
 Approximately 2/3 of assaults are committed by someone known to the victim