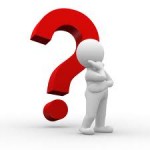 A lot of the staff and student base are very passionate about Scranton MMA and are always talking about Scranton MMA.  Maybe we are talking about some of our students and how much progress they are making.  We might be talking about the great deal of confidence that our young students are gaining in our BullyShield program.  Maybe we are discussing how much weight someone lost or is still losing.  Or who knows.. there is a lot to talk about when it comes to Scranton MMA.
But for people who dont know us or have yet to experience the Scranton MMA difference a common question that comes up when we are talking is "Why should I choose Scranton MMA?" Sometimes it is a tough question to answer because there is so much to say.  I know we have the best group of instructors you will find in the Scranton area.  It doesnt matter if you want to learn boxing, Judo, Muay Thai or Gracie Jiu Jitsu our staff of instructors has more to offer and teach then any other group in the area.
I also know that our facility is the absolute best in the area.  We have a regulation full size boxing ring, tons of heavy bags, and a 4,000 square foot matted training area that sits on a floating floor.  The facility is conveniently located right off of route 81, route 380 and route 6. So it is very easy to get to from anywhere.
I also know that we have the best offer around right now.  We offer a free private lesson with one of our instructors, we give you a free uniform or pair of boxing gloves, we give you the first 30 days free and we have a no questions asked 60 day money back guarantee!
But the number one reason why you should choose Scranton MMA is that I know we will help you reach your goals and I know that training at Scranton MMA will change your life.  We have received countless testimonials from celebrities like Royce Gracie and Brian Stan as well as testimonials from moms, husbands, doctors, lawyers and many more of our members.  If you have any questions or if you are finally ready to try us out 100% risk free give us a call today!