With so many active members it took the instructors quite some time to decide on September's Student of the Month. In the end the accolade was awarded to one of our dedicated female members, Jamie Rickard. Jamie is one of the pioneers of the female movement at Scranton MMA and being a woman surrounded by men hasn't stopped her from training hard! Jamie had one of the highest class attendance rating for the month of September and spent equal time training in brazilian jiu jitsu, CrossFit, and muay thai! On and off the mat she smiles and is quick to help with welcoming new students into our family. Jamie has set the bar high for future student of the month winners.
Here are a few quick facts about Jamie. Jamie is a 25 year old native of Scranton, Pa (WEST SIDE!) and is currently a speech and language pathologist. She is extremely active and enjoys mma, running, traveling, xfit, softball and basketball. When asked about her experience at Scranton MMA she said, "Scranton mma is an environment in which any person regardless of gender, age, or skill level can train. The instructors are extremely knowledgeable and my training partners are key in helping me execute the skills/techniques I have learned. Scranton mma offers a variety of classes under one roof, anywhere from judo, jiu-jitsu, muay thai, boxing, even women's/kids self defense classes. Scranton mma is a great place to train with great people."  Thanks Jamie!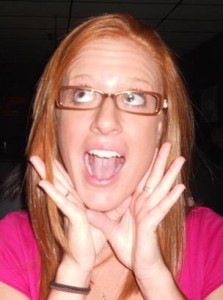 Jamie has been training for just about six months now and says her favorite technique is the armbar. We are expecting great things to come from Jamie! See you on the mats!