With the new year quickly approaching I would like to make a suggestion for everyone who trains at Scranton MMA and that is to make a plan for 2015.  Most people think that a year long plan would only benefit professional fighters or very dedicated competitors but that is simply not true. Having a plan can help everyone who trains at the academy.  Your plan can be very detailed down to what moves or techniques you are going to work on or it can be a very high level plan with just a few goals.  Either way we have found that the people who have some type of plan will make more progress and have more fun while training.
If you have never made a year long training plan it can seem a little overwhelming so I would like to give you some ideas that will help you along.  Pick and chose from a few of these ideas and incorporate it into your plan.  Use this article as a guide for forming your plan and if you need any help just ask one of your coaches!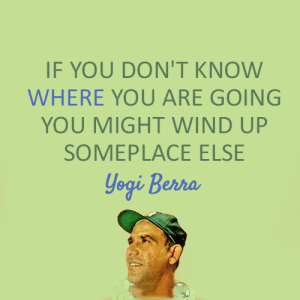 Write It Down!
I would like to suggest that this is mandatory. Please strongly consider using pen and paper and writing your plan out.  Look at it and review it often.  Many people will simply type it out somewhere and save it as a file that rarely gets reviewed. Your plan will be of far greater value if it is something that is physically in front of you.  I suggest getting a notebook, keep the notebook in your gym bag and write your plan in that book. It can then also serve as a journal so you can keep track of how the plan is working for you… but we will cover that in another article very soon.
Start With Big Goals
This will mean different things for different people but definitely start the plan with a list of goals you would like to reach in 2015.  It might be competing in your first tournament or getting your first international victory.  Either way having a list of goals will help guide you along when you make your plan.  Think about having at least 4-6 goals.  Goals that you will reach in the beginning of the year, middle of the year and end of the year.  Don't just list out a bunch of dreams. Instead focus on things that you know you can do if you work your plan.  It is important to have somethings that you know you can do in the beginning of the year so you can see that the process is working. That will make reaching your BIG end of the year goals much easier.
Add Some Detail
When you have your list of big goals you now need to add some detail behind them.  Some of the items in this section should help you reach the big goals on your list.  So if you have a goal to compete you should have a list of things that will help you reach that goal.  It can be things like train more, watch more videos, go to a tournament with your teammates, etc etc.  When you take this list you should be able to see a clear path to reaching your goals.  This is a huge part of the plan so make sure that for each of your goals you have enough detail to paint a clear picture in  your mind on how you will reach your goals.
Add Some Bells & Whistles
We all know that during the year there is some time where we can focus on things that are not part of our normal routine.  Since we know we will have time like this we can add it to the plan to make the most of this time.  In this section you can add things that will just be fun.  Maybe you want to practice something your favorite fighter or competitor does.  Maybe you want to take some time to work on a completely different martial art??  Maybe you want to work on something like handstands, yoga, splits or stability ball drills.  This list can be a mix of just fun things you want to add into your skill set.  There is nothing wrong with that and if you add something to the list that you can not do now but would love to do one day it will feel great while you are working on it and even better once you can do it!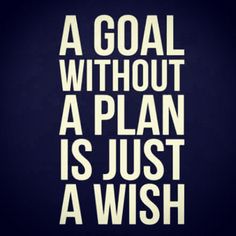 Think Quarterly, Monthly, Weekly, Daily
You do not have to go overboard on this but if you are very detailed person don't be afraid to get very detailed here.  You can start with a weekly template or a monthly template.  Just something to give you a guide and of course you can add to this as the year progresses and as you work your plan.  You can use quarterly / monthly templates to help you reach your big goals and then use the detail items to help fill in the gaps for the weekly / daily templates.  Again this portion of the plan does not need a lot of detail to start.  Just making plan for these templates can be very valuable as you get to the next steps.
Review Your Plan
At this point you should have something that when you read through quickly serves as road map for you to reach your goals and guide you through 2015.  Take some time to look it over and picture yourself going through it step by step for 12 months.  Now try to decide if you left anything out that you would like to focus on or if perhaps you put too much of an emphasis on a topic.  Also don't be afraid to share your plan with your training partners or coaches.  They can probably give you some great feedback that will help you along the way.
Work Your Plan
Now that you have this plan make sure you use it.  Again I would suggest looking at it often to keep it on your mind and I would also suggest that you keep a copy with you in your gym bag. The more you look at your plan and think about your plan the better you will execute your plan.
Now please after reading this take 5-10 minutes of time and start to outline your Scranton MMA 2015 Plan!  Trust me just starting it will be a big step.  If you follow this out line it will not take you long to have something in front of you that you can use to guide you through the best year of training you have ever had.  If you need any help please just let us know and we will be glad to help out.  Also once you are done please share your plans with your coaches.  We love to know what you want to accomplish!