Boxing
The Scranton area has a Rich tradition of boxing that dates back to the 1930s and 40s when some of the biggest boxers of that era would routinely fight in the region to sold-out houses. It is an honor and a privilege to say that we get to carry on that great tradition into the modern era with our boxing program at Scranton MMA. Headed by former professional fighter Chris Mills, the boxing program is broken down into two levels, Beginner and advanced
Beginner Boxing:
This is where boxers get built from the ground up! in these hour-long classes students learn such Vital elements as proper punching form, proper footwork, head movement, coordination all of the important skills to reach your goals in class the most safe and effective way possible at the same time getting a great intense workout that will leave you dripping with sweat and smiling from ear to ear!
Advanced Boxing:
This is where you put those new skills to the test! Students get to run through a fun, exciting, intense workout that is a blend of cardio, speed, power, endurance, and strength. Here, you will get the same workout as all of our pros and amateur fighters do.. although sparring is never required in any of our classes, we guarantee that if you take part in either of our Beginner or advanced boxing classes, you'll be looking and feeling like a champion in the blink of an eye!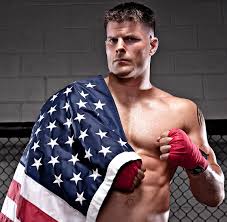 Scranton MMA is by far the most technical and comprehensive Mixed Martial Arts school in Northeast Pennsylvania. I have trained and taught seminars there for over four years and personally know each instructor. Whether the training is for you or your child, Scranton MMA should be your first choice.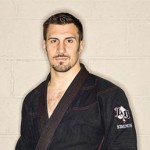 What a great MMA school! These guys have everything: Royce Gracie Jiu-Jitsu, MMA, Muay Thai, and Judo! The school is HUGE!!! It has everything that you need: A Boxing Ring, 1000's of sq ft of mats, MMA cage… and a full CrossFit center. What more could you ask for?
Scranton MMA has impacted the lives of my family in many ways. Whether it be jiu-jitsu for my son, judo for my husband or crossfit for me, there is something here for us all. The training, knowledge and relationships that we take away from this place are truly irreplaceable. If the best is what you want than Scranton MMA is where you need to be.
Simply The best MMA facility in Northeast PA. All instructors are extremely knowledgeable, easily approachable, and always willing to go above and beyond to help students achieve their goals! people enter the martial arts for a variety of different reasons whether is to just learn as a hobby, specifically for self defense,to get in shape, or to become a professional Mixed Martial artist, Scranton MMA has got you covered. If your going to train at Martial arts in NEPA, Scranton MMA is hands down your best choice!
Scranton MMA is the ONLY place in Ne Pennsylvania to train in mixed martial arts. The instructors are all accomplished martial artists and highly experienced as trainers as well.
Best school in NEPA for all things MMA, Jiu Jitsu, Judo, Boxing, Crossfit, Muay Thai. My family all go from 4years old and up great instructors and great friends. Come check it out!" – Dave Leslie – Father
Join With The
33 Day Free Offer!

We Offer A Safe, Fun, And Clean Environment To Learn Mixed Martial Arts.
Simply Enter Your Name And Email In The Boxes & Learn How To Get Started 100% Risk-Free.